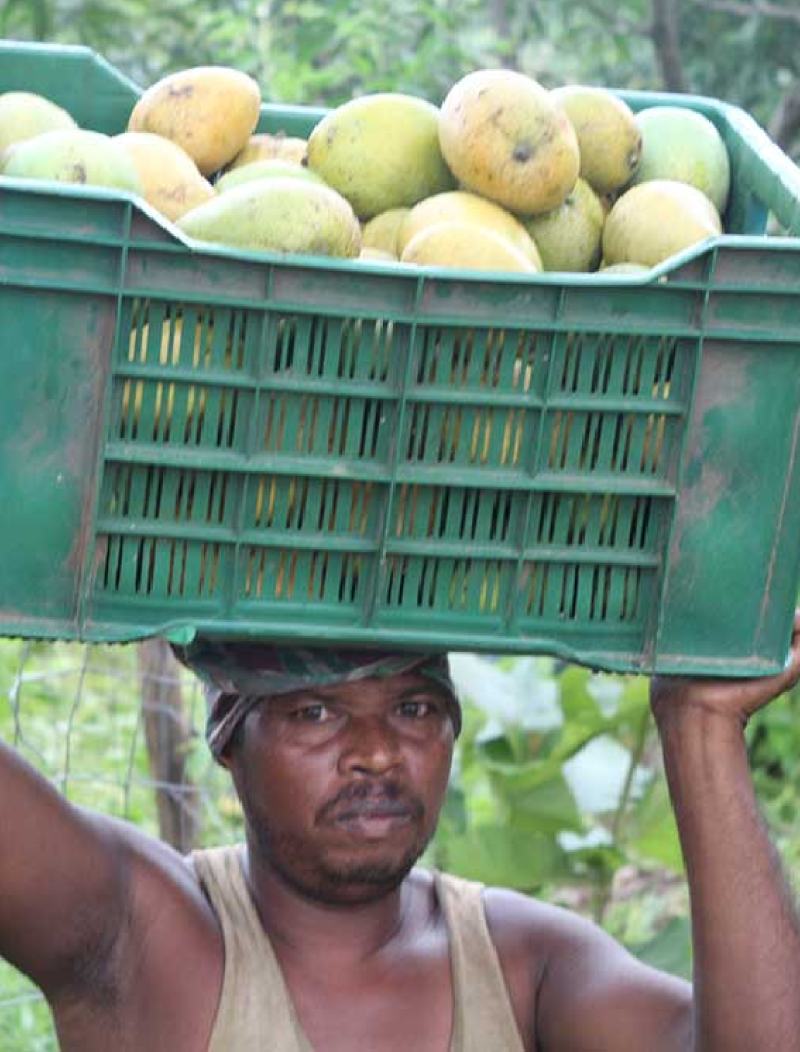 Jagruti is a non-profit making voluntary organization registered under Society Registration Act, working for the Tribal, Dalit, women, Children and other vulnerable communities of Kandhamal, Koraput and Kalahandi districts of Odisha since last three and half decades.
Jagruti was born on 15th November 1982. It was registered as a voluntary organization under the Societies Registration Act'1860 in the year 1990. Right from the beginning, Later on, it was registered under the Societies Registration Act in the year 1990. From the beginning, Jagruti has had a conviction of placing people's needs and collective action above issues and projects. The approach from its very inception has been people-centered, involving people groups in each activity; be it the identification of problems, planning, monitoring, and assessment.
The first few years Jagruti engaged itself in extensive Motivation and Sensitization programs covering 14 Gram Panchayats in 6 Blocks (Daringbadi, Baliguda, Kotagarh, Phiringia, Tikabali and G.Udayagiri ) of Phulbani (Now Kandhamal) District in Odisha. Later on, the organization extended its operational area to three more districts (Boudh, Kalahandi, and Koraput). During the initial phase of the organization, the focus was on building the Peoples Organisation with emphasis on Pre-Primary Education and organizing Health Awareness Programs. These were years of toils and hardships. Once the People's organizations were formed a lot of important issues were effectively addressed.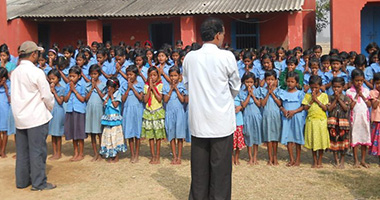 Primary Education
South Odisha Initiative programme has been initiated in 40 Primary and 5 High schools of Kotagarh block with the support of Tata Trusts.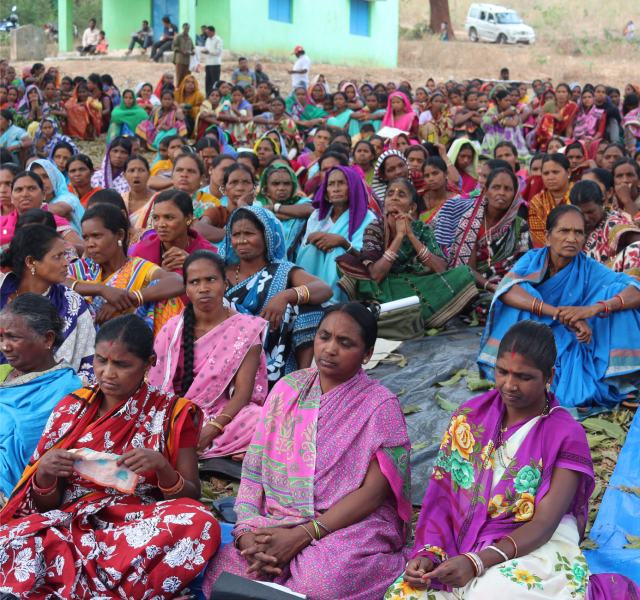 WOMEN EMPOWERMENT
Jagruti has taken up women issues as one of the major programme since 1987. The main objective of the programme is to empower women to deal with their own issues. It is a non outside funded programme. The entire programme cost is shared by the women organizations.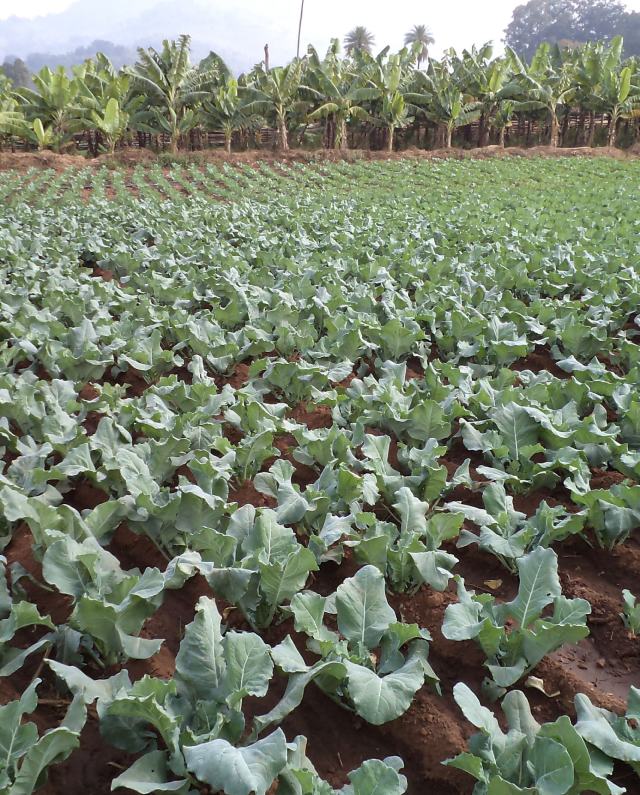 NATURAL RESOURCE MANAGEMENT
Orissa Tribal Empowerment and Livelihood Programme (OTELP): The programme was expended for five more years in the same area and Jagruti has been selected again as facilitating NGO for the implementation of the programme.
A classless, self-dependent, exploitation-free, healthy and empowered society, where gender equity, economic equality and social justice prevail.
To play a catalytic and enabling role in empowering the disadvantaged groups of the society for sustainable and self-reliant development through.
Organizing peoples forums at different levels and involving people in decision making, planning and monitoring a process for their own development.
Lobbying and Advocating for people centered issues.
Capacity building/Skill development measures to enhance their livelihood;
Providing extended infrastructure with inbuilt forward and backward linkages;
Create a model in the domain of livelihood system (both farm and nonfarm), natural resource management, good governance and entitlement, health and nutrition, water and sanitation, primary and innovative alternative education, women empowerment and disseminate the same with other stakeholders inside as well as outside the state.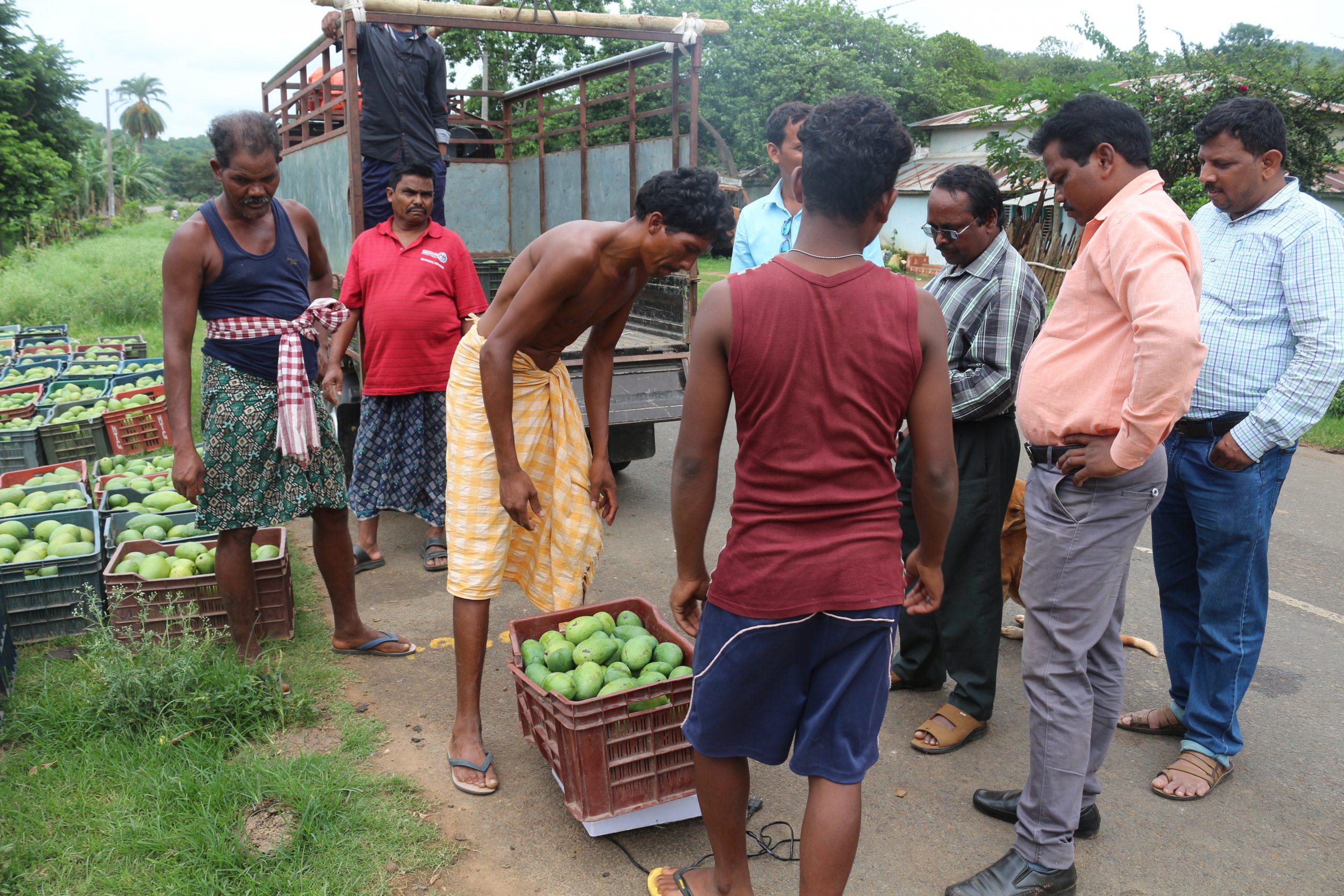 Strengthening the community-based organizations to take up sustainable development aiming at food security, basic human rights, gender equity and social justice.
The approach from the very inception has been people-centered and community-oriented, involving People's Organizations in each activity; be it identification of problems, Programme planning, monitoring and assessment.
To initiate activities on a wide spectrum of socially relevant issues including community building, women's empowerment, health, education, enhancement of livelihood, networking and pro-poor advocacy, campaign, etc;
To strengthen grassroots democracy by capacity building of
Panchayati Raj Institutions;
To develop a pro-poor development initiative for the tribal in the state;
Promotion of sustainable livelihood programmes and increasing per capita income of the outreach population;
To undertake research and action activities in the domains of health, education, natural resource management etc.
Jagruti believes in principles of transparency, accountability and participatory practices in the planning and implementation of all programmes. Members and associates of Jagruti believe in a collaborative, accountable and innovative work culture that facilitates development not as a product but as a process and is a means to create an enabling environment for uplifting the downtrodden. Those who work with Jagruti essentially believe that a strong belief in ancient value system and responsible citizen's with law-abiding and accountability to the stakeholders of development can only usher changes in the existing setup. Hence, the professional ethics advocates for open and transparent as well as responsive to community needs and mindset.
Jagruti's continuous effort and endeavor in the field of rural development has enriched the skills and experiences of its members and associates. It has resulted in developing strong belief system, which becomes the edifice or assumption for the development process to continue.
Development of small and marginal farmers with skills and tools is required for generating momentum in the local economy;
The resource generation, use and development of rural appropriate technology for reuse of resources is a must based on the local available wisdom and knowledge with a mix up of modern practices;
For the development of the rich and poor alike in the village a harmonious co existence among these sections is needed with rich considering the state as an opportunity to serve and the poor should think poverty is an opportunity to prosper;
The development process can only be sustainable if it is socially and economically viable and
advocated through community based participatory process;
Women empowerment is an indicator of development and symbol of matured democracy be it a nation or an organization;
A dynamic and democratic people's organization is the result of the successful intervention strategy;
Progress is the right for the people who desires to progress.
A General body of 8 members, frames the policy of the organization which governs Jagruti. The execution being the day to activities are managed by a team of professionals drawn from various disciplines of social sciences report to the executive secretary on a day-to-day basis being the executive head of the organization. Who in turn apprise the same to the executive committee; seek suggestions for better implementation, and strategies. The list of governing body members is presented below:
Dr. P. S. N. Rao. (MD)
At: Lochapada, Berhampur,
Ganjam.
Tel.: (0680) 2225914
Chairman
Mrs. Mercy Albert
102, 1st Floor,
1st main, 2nd Cross,
Kausturi Nagar,
Bangalore – 560043.
Mob: 09448040085
Vice-Chairman
Mr. Rama Ch. Dash
NIPDIT, College Road,
Phulbani, Kondhamal – 762001
Tel.: (06842) 253579
Member
Mr. Basanta Mohanty
MIG-21, BDA Colony,
Laxmi Sagar,
Bhubaneswar- 751006
Member
Mr. Jyotiraj Pradhan
Katabadi, Partomaha,
Daringabadi, Kandhmal – 762104
Treasurer
Mr. Biswanath Hota (Retd. DFO)
MIG Plot No. 15, Near Door Darshan Kendra, Natiguda, Bhawanipatna,
Kalahandi – 766001
Member
Mrs. Bisakha Bhanja
Ramgarh,
Tulasipur,
Cuttack-753008
Member
Mr. Kailash Ch. Dandapat
Jagruti
Daringabadi,
Kandhmal- 762104
Executive Secretary
Jagruti draws its resources from interdisciplinary subject areas. Its core team comprises both experienced grass-root professionals as well as young dynamic technocrats who are well versed with the grammar of rural development. While the grass-root personnel has the exuberance of experiences, the youths have dynamism. This is the reason why Jagruti has been able to survive in the development process even though many others have perished failing to keep track
On the changes that demand a rational and judicious mix of different generations. The detail of staff members, their educational qualification, as well as designation, is given in Annexure-1
Jagruti is working as a lead partner with some networking efforts at the district, state, and national levels. We acknowledge the effort of the like-minded organizations, who have not only understood the philosophy of Jagruti but also extended their whole-hearted support to serve the poor and underprivileged in the state. The networks with which we are currently a member are PRDATA, G. Udayagiri SWAT, Tikabali, ORRISSA, Chakapad, Bana Basi seva Samiti, Balliguda, Seva Bharati, Tumudibandh, AMAGAM, Bamunigam, SAMANWITA, G. Udayagiri, Kalpabriskh, Phiringia, OASIS, Khajuripada, Shanti Maitri, Balliguda, RESCUE, Tumudibandh, FARREL, Balliguda, Read, Minjapanka, Sahanubhuti, Bamunigam
For an organization like Jagruti, the journey that started with a mission to help the poor and marginalized is not a straightforward journey. The funding collaborates to whom we are thankful for their regular support ensuring the flow of resources to the organization has not only provided us a scope to support the poor and marginalized but also allowed us to stay in focus, where as many other organizations have perished in order to withstand the pressure related to change. In this process, the major funding partners associated with us are: NABARD, Action Aid,
India, National Health Mission, Dept of H&FW, Odisha, Department of Sc& ST development, Odisha, Centre for World Solidarity, Nirnaya Trust, Tata Trusts, CDMO/ ZSS, Kandhamal and Department of Agriculture and Farmers' welfare, Government of Odisha.
Jagruti- Operational Areas
Currently Jagruti extends its services to a population of more than one lakh spanning two districts in the state scattered among 750 villages from 164 panchyats in 14 blocks. This covers a large area under the Eastern Ghat. Daringbadi is the highest settlement area on the Eastern Ghat. The detailed demographic distribution in the project areas is shown in the table –
| DISTRICT | BLOCK | NO. GP | NO. OF VILLAGES |
| --- | --- | --- | --- |
| KANDHAMAL | Daringbadi, Kotagarh, Tumudibandh, Raikia, K. Nuagam, G. Udayagiri, Chakapad, Tikabali, Phiringia, Khajuripada, Phulbani & Balliguda | 132 | 356 |
| KORAPUT | Lamataput | 6 | 56 |
| TOTAL | 13 | 138 | 412 |
The funding collaborates to whom we are thankful for their regular support ensuring the flow of resources to the organization has not only provided us a scope to support the poor and marginalized but also allowed us to stay in focus